Top 5 wholesale second hand clothes factory in Boston
Nowadays, the market for second hand clothes is overgrowing. People are becoming more and more interested in this type of clothing because it is affordable and environmentally friendly. If you are looking for a wholesale second-hand clothes factory in Boston, you have come to the right place. In this post, we will list the top 5 factories in Boston that sell second hand clothes. Keep reading to learn more!
supplier,used clothes wholesalers
used clothes,used shoes,used bags and mixed rags.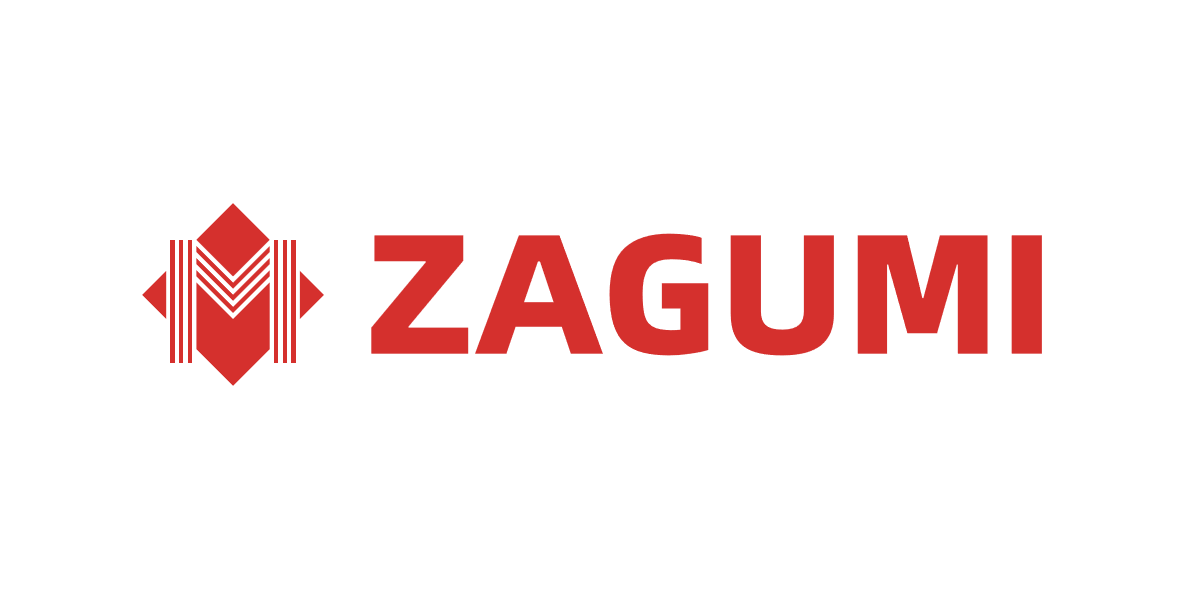 Zagumi Commercial Company is famous for specializing in used clothes wholesale business, founded in 2012. The company has 3 sorting factories for providing 6,000 to 7,000 tons of used garments per month.
Their experienced 400 staff working hard on the 25 flow lines every day, sort & categorize the used clothing into 120 distinct categories.
With 10 years of second hand clothing industry experience, Zagumi provides its clients with professional service, on time shipment, and customized outer packing color.
Zgumi's diligence and industry spirit have an incredible influence in the global second hand clothes market, and they are your faithful partner to having business with, indeed!
AEMMAEL in TERNATIONAL COMPANY
Wholesaler, Exporter, Buyer
Used clothes, used shoes, used bags
AEMMAEL inTERNATIONAL COMPANY is an international trader who provides wholesale second hand clothing, and the company was established in 2018. AEMMAEL has years of second hand clothing industry experience, providing you professional sales team service.
They have a wide variety of used garments at wholesale prices. And they also have a vast selection of used apparel that they can ship to you from their 2 warehouses. The company is dedicated to giving you the best used clothes wholesale experience by providing quality & affordable prices.
When you are doing business with AEMMAEL, you can be confident that you're getting high quality second hand clothes at a suitable price, and you're getting the best possible value for your money!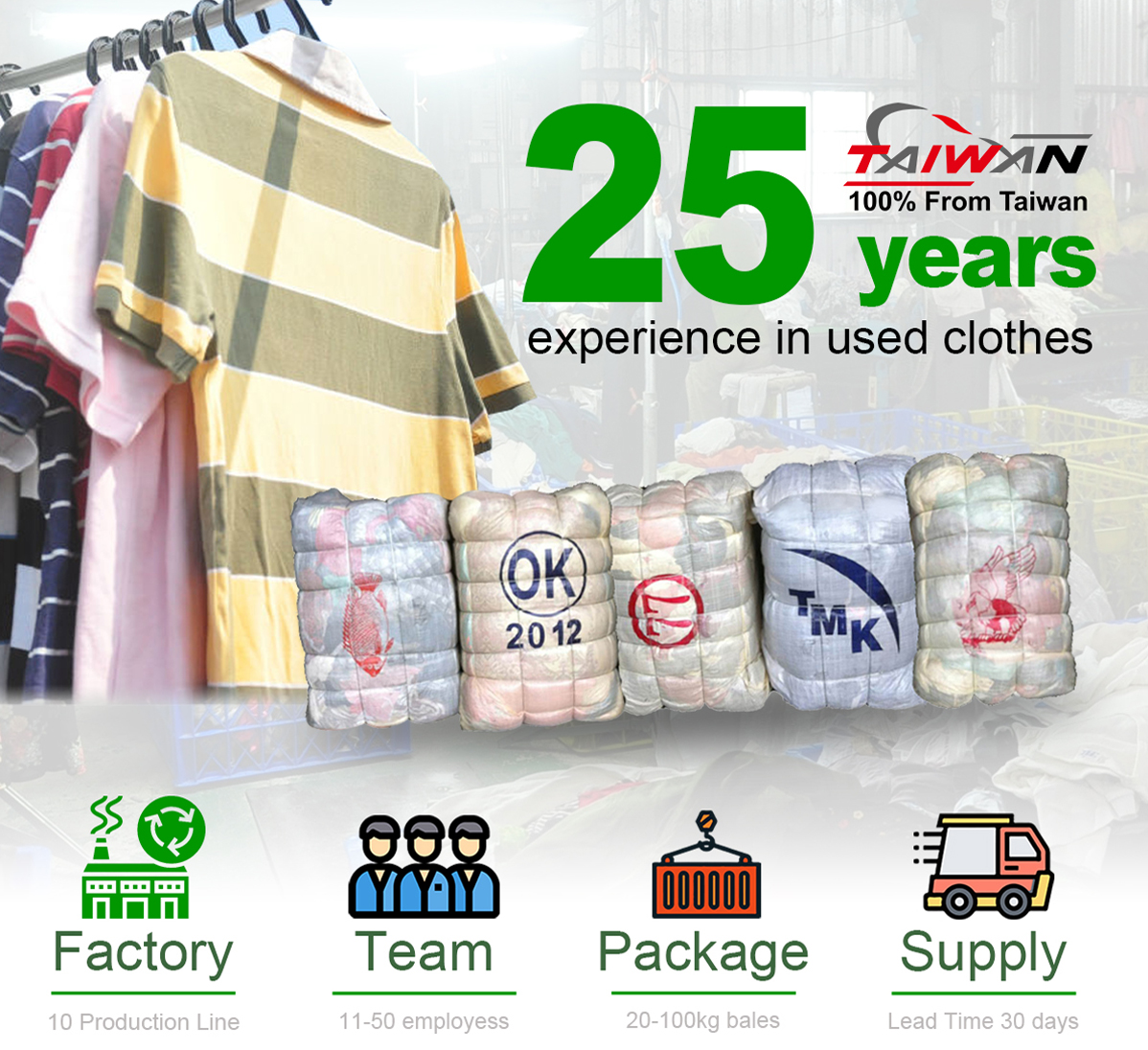 LUNG YU CO. is an international used clothes wholesale trader established in 2015. The company provides you with a professional sales team experienced in second hand clothing.
Furthermore, they have a wide variety of second hand garments that are wholesales at economical prices—including shirts, pants, and coats for adults, also offering used shoes and other accessories for children.
The company has an excellent reputation in the used clothing industry, and we are known for our low prices and excellent customer service. If you have any questions, please don't hesitate to contact them. Thank you for considering LUNG YU CO. as your used clothes supplier!
TEXTILES EL HADDADI, S.L. is a used clothes wholesale provider that has established itself over 16 years in the industry, having been founded in 2005. With a 4000 square meter factory located in Cocentaina, Spain, and 20 skilled staff to sort and prepare second hand garments.
Used clothes are a fantastic way for businesses to provide low-cost options to their customers while still maintaining a high quality product, and TEXTILES EL HADDADI is the perfect wholesale used clothes supplier for your business needs.
With careful classification and sorting of clothing, you can be sure that the used clothes you purchase from TEXTILES EL HADDADI will be of the highest quality and please your customers.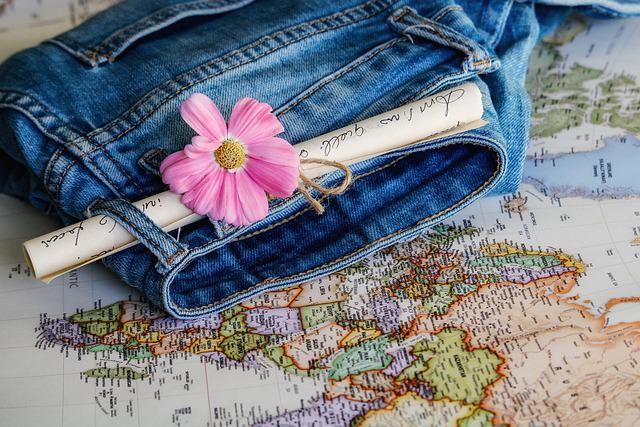 AKACHA IMPORT-EXPORT is a company specializing in the used clothes business, founded in 2008. The company is based in Lome with 17 experienced used clothes graded staff. AKACHA has been wholesale used clothes in Africa for 11 years.
The company supplies used clothes by the kilo and by the bale. With its own cooperative freight forwarders, AKACHA IMPORT-EXPORT makes sure used clothes are delivered quickly and at a low cost to its customers.
The company has established long-term relationships with its customers and merchants, which has resulted in a large and loyal customer base. AKACHA IMPORT-EXPORT has become a renowned name as a used clothing wholesaler globally.
Boston is home to a variety of wholesalers and second-hand clothing factories. Looking for high quality, wholesale clothes? These are some of the best places to start your search. If you're interested in learning more about any of these businesses or would like to send an inquiry, please don't hesitate to contact us. We'd be happy to provide additional information or put you in touch with the right people. Thanks for reading!