What are the Features of Used Clothing and How to Sell?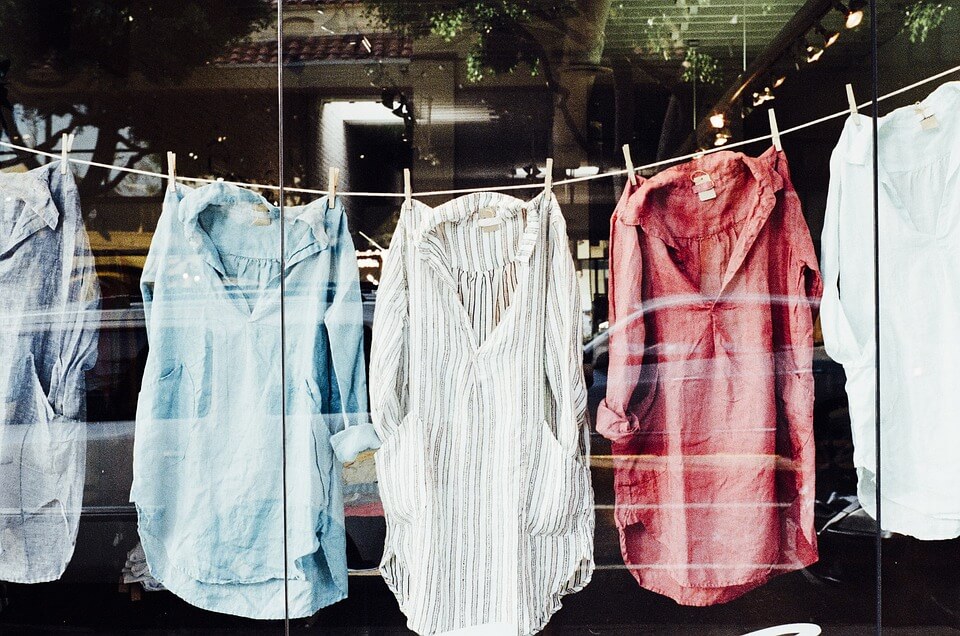 What are the features of Used Clothing?
The clothing itself is well known as a rather non-standardized commodity, second only to fresh food, let alone second-hand. The features can be mainly divided into two aspects, style preference, and size.
Size
Size is a very important feature of clothing. Based on our previous sales experience, customers often find a piece of Used clothing fashion for sale with style, brand, and price fully complies with their requirements, but the size is not correct; in the end, the transaction fails. This situation often occurs. Another feature especially hard to balance is the style. Clothing can rarely divide into absolute good or bad, as clothing is worn for oneself to see, but also for others to see; People's preferences are quite different.
Based on the above two major clothing difficulties, used clothing must be strengthened in both aspects; one is sufficient inventory, another is enough contact opportunities between the supply and demand sides.
The online store The Features of Used Clothing
    The physical store and the online store must be synchronized but never replace each other. Replacement is not profitable, and the item's value is challenging to measure. First of all, the online store can promote clothes for sale second hand to a wide range of potential customers, the probability of transaction then will increase. Here another thing has to mention; size is always a pain whether it is for used clothing or new clothing, especially for the shoes, the risk is very high.
     Most people will not choose to buy easily if they have not tried them on. One of the benefits of physical stores can be used as inventory warehouses. Sufficient storage space can guarantee enough goods and maintain the daily transaction volume. Another benefit is it can be used as a fitting room. In fact, many customers themselves accept bale of used clothes for sale. They are purely worried the size may be challenging to fit.
Physical stores
     Once customers can immersive, they are possibly to buy a lot of clothes at enough tempting price. I have personally experienced this. Those who shop in online stores instead of physical stores are not daring to buy multiple pieces. Sometimes they will ask you to bring a few more items within the range of their preference if clothing is asked to be handed over in person to them. Finally, faced with enough temptation, interpersonal communication concerns, the seller's effort to hand in person in case of no physical store).
    And most importantly, a strong temptation and lower doubts brought by the comprehensive inspection on the clothing, whether it is flawed, etc., will cause the engage the selling of many pieces at once.
Reduce costs in physical stores
Honestly, the rent of physical stores is really expensive. But we can consider opening stores in non-commercial areas. On the one hand, community-based stores can reduce rental costs. Larger warehouses can be rented at the same price. On the other hand, community stores can be rented as a perfect collection center. So, let's talk about the clothing collection process.
Nowadays, there are abundant materials. Women's closet is stuffed with clothing. Many are worn only a few times. The color is very new. Women like to buy new styles but will soon become tired of them and will not wear them anymore, so the amount of idleness is quite large, and women's clothing cleaning needs are pretty strong.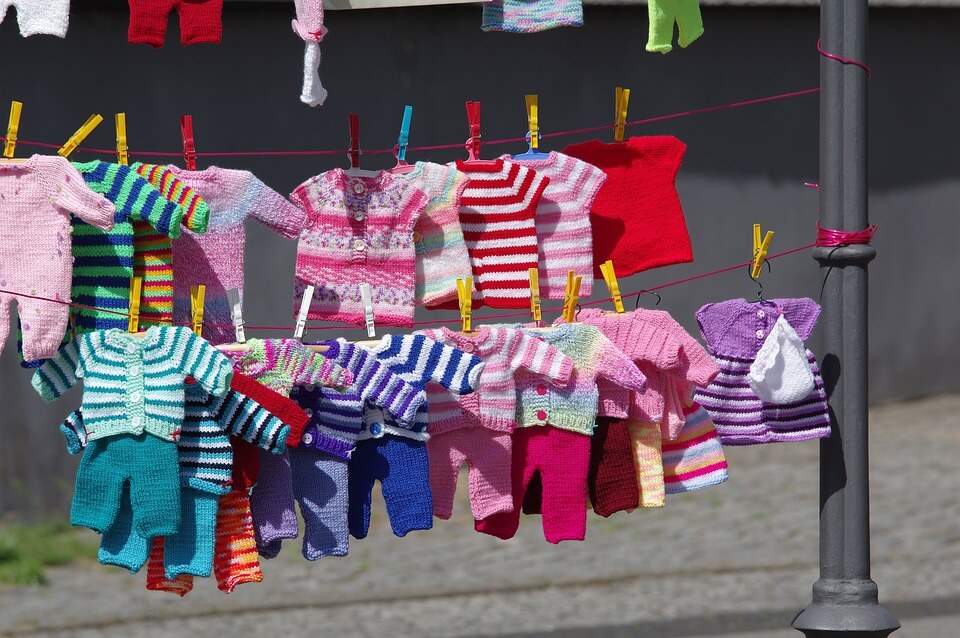 How can we perform a Used clothing collection?
In my opinion, it is necessary to do door-to-door recycling or set up enough community collection points. In fact, many people are willing to clean up, but it is very troublesome to throw out too many clothes. Therefore, if there are recycling points outside the door or downstairs, many customers even will not ask for much money to do so.
The profit point of used cloth for sale lies in the recycling process, so this is a key point worth investing enough in costs.
Classify and sort
Next, you need to classify and sort. The clothing items are the most complicated, so the classification is very cumbersome and suffering. T-shirts, shirts, coats, sweaters, vests, trousers, shorts, jeans, short skirts, long skirts, dresses, and even scarves, hats all must be carefully classified. Basically, you need to record the parameters of the brand, type, size, texture, suitable season, and place of origin.
Size
Clothing size indications of different types, regions, and brands are very different. In order to reduce buyers' doubts about purchasing and increase the conversion rate and return rate, it is recommended to measure the length of all parts and display them carefully, take tops as an example, the length, shoulder width, bust, and sleeve length should be measured. For trousers, it is necessary to measure the trousers, waist, and hips.
The Features of Used Clothing Points for attention
Then is the more troublesome photo session. Just like selling new clothes on the Internet stores, they need to be displayed in the pictures properly. Pay attention to several points. One is Used clothing always has some flaws, and it is necessary to show objectively and moderately, such as small staining spots that cannot be washed off, small drop lines, and pilling; even some are very subjective.
Take photo
In addition, the described brand, the brand label must be clearly photographed as a proving. Last but most cumbersome aspect of Used clothing, each Used piece must be photographed due to the difference. Unlike new clothing, a set of photographs can be used to sell hundreds of thousands of pieces; a set of used clothing can only be used for one set.
This means that the workload is quite huge. Therefore, used clothing is indeed not very necessary to shoot very delicately like the new clothes. At least real model PS a lot of beautiful backgrounds are absolutely unnecessary, but the proper modifications are still required.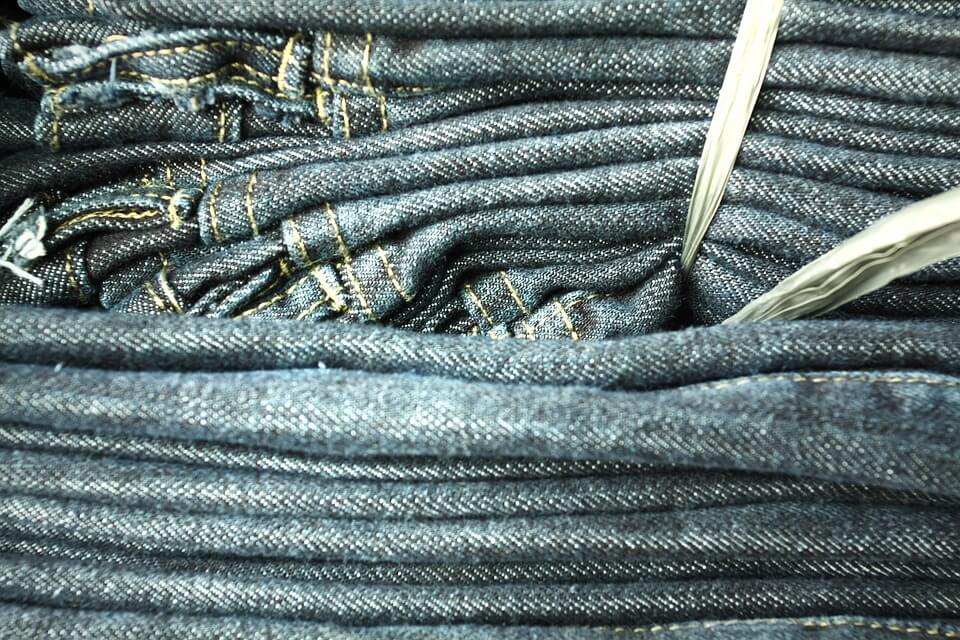 Hierarchical management
Hierarchical management is possible here. The ones with the highest gross profit can be arranged with a slightly more elegant physical background with other collocations, such as hats, scarves, handbags, and shoes, which can also be sold together. But these elements must be coordinated. The medium one is you do not need to match everything.
Second-hand Clothes 
 A better background plus the fake model is enough. The most common one is to photograph tiling directly on the colored cloth, or hanging on a hanger on the wall, depending on the characteristics of the clothing, but anyway, the goods shall never be lined up like stalls. You still have to take the photos seriously with a moderate post-adjustment. 
The Features of Used Clothing Conclusion
The presence of used clothes is lower than that of new clothes, so the best thing we can do is to try to bring out the advantages of used clothes. Thus showing the beauty of used clothes and getting better customers. The way to sell used clothes, perhaps you can learn from the ideas presented above, or you can click on the inquiry and ask us.